Le français is one of the most chosen languages to sit for the Leaving Cert by many secondary school students around Ireland. In fact, approximately 40% of all students sitting the Leaving Cert exam sit the French exam, which is a significant portion. Notably, when most people hear the word "French" or "le français," they are reminded of more than French as a language but also, of French as a culture and this is no exception for the Junior and Leaving Cert exams. When it also comes to the word "French," the examiners and composers of the French exams acknowledge that French goes beyond the language and is incorporated into art, dance, theatre, history, cuisine, fashion, and many other aspects. For this reason, learning about French culture is on the curriculum for both the Junior and the Leaving Cert.
Coming into secondary school, I used to wonder what the aim of learning about French culture was since the goal was to communicate in French effectively, so why was knowledge of French culture thrown into the equation? However, having completed my Leaving Cert, I understand why we had to do several projects to aid in our understanding of the French culture. Even in the high-profile jobs that fluency in French can help to secure, a good understanding of the French culture itself is also beneficial. French, referred to as an 'Indo-European Romance language', is the official language of 29 countries and consequently, French culture has also spread to these countries to some extent. The World Population Review notes that In the United States, French is recognized as a cultural language in both Maine and Louisiana. It is a de facto official language and is used for education, commerce, and government services.
Learning about the different aspects of French culture is fascinating and enlightening. However, some students struggle with remembering the plentiful information about several aspects of French culture. If you fall into this category, this article will help you know what parts of French culture are useful for the Leaving Cert. Even if you are a secondary school student facing upcoming state examinations and does not fall into this category, this article will help you understand French culture more and highlight what is important to bear in mind when answering questions about French culture for the Leaving Cert French exam. Most of this information will even be relevant for the Junior Cert French exam as well!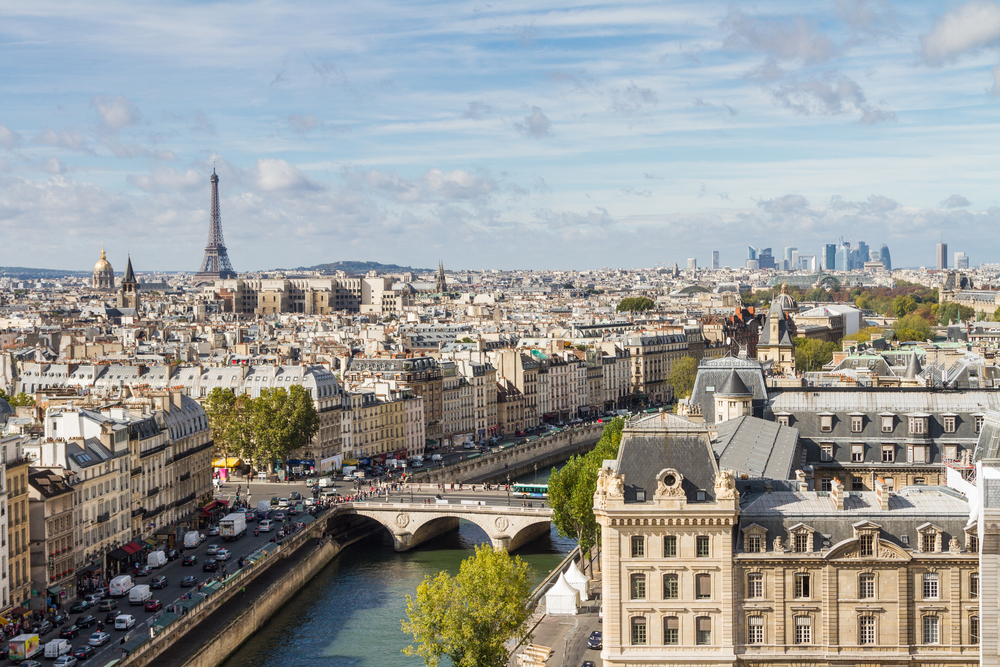 The best French tutors available
1st lesson free!
1st lesson free!
1st lesson free!
1st lesson free!
1st lesson free!
1st lesson free!
1st lesson free!
1st lesson free!
1st lesson free!
1st lesson free!
1st lesson free!
1st lesson free!
1st lesson free!
1st lesson free!
1st lesson free!
1st lesson free!
Why Study French?
French is known as the 'language of love'. It is widely known as a romantic language because of its mellifluent phonetic words. Moreover, being able to speak French fluently has its advantages in the international trade market. It will be easier to secure jobs because of your ability to communicate with the 300 million other people that speak French and secure jobs in the francophone countries, and in countries that communicate with francophone countries. If you love to see the world and travel from country to country, diving into other cultures and traditions, French is an ideal language subject to pick. Even the requirement to learn about the French culture will give you a head start into exploring other traditions and cultures! The versatility of French will give you a wider option of career paths and university courses to choose from. If you are a 'language person' and want to be multilingual, French is a good language to start from because of how much it intersects with other languages. If you want to get into French tourism, this article will enlighten you about French culture which is essential for a career in French tourism.
How is the French Leaving Cert Exam divided?
Fundamentally, there are three components to the French Leaving Certificate Exam, as well as the French Junior Certificate exam – the oral, the written and the aural, also known as the listening part or tape test. The Leaving Cert French oral exam is 25%, while the written part is 55% and the aural is 20% at Higher Level. At Ordinary Level, the oral is 20%, the aural is 25% and the written is also at 55%. This article will focus on the topic that comes up heavily in all three components, namely being the topic of 'French culture.' Even in the Junior and Leaving Cert French examinations, French culture is examined in both the oral and written component of the Leaving Cert French exam. In the listening part of the exam, you will hear students speaking about French culture. When I did my French oral examination, I was asked about French culture, precisely, French cuisine in detail. As the oral exam is 12-15 minutes, I spent at least 5 minutes talking about French culture, which is a substantial amount of time when it comes to the oral, specifically one-third to half of the whole oral exam. This shows the significance of having that knowledge of the French culture.
Even in the listening exam for the Junior and Leaving Cert, in many past papers, you will hear people having a conversation that involves various aspects of French culture. For example, one of the speakers could be listing out French cuisine, which could be one of the answers and you would be expected to know how to spell it in French. In the written, a reading comprehension could be based on some aspect of French culture or the last section of the Leaving Cert French written exam could ask students to write a letter, message, postcard, email, diary entry, opinion piece, or answer a general question about some aspect of French culture. To find out how the French curriculum is laid out, specifically how the National Council for Curriculum and Assessment want you to approach the topic of French culture in the Leaving Cert, read the article about a guide to Leaving Cert French. It will guide you in the various areas of Leaving Cert French, further outlining the topics that are covered in the exam.
What Topics and Questions come up that Surround French Culture?
French culture is so diverse that many topics come up surrounding French culture, such as school life in France, French cuisine, music, fashion, and festivals. In the oral, you could be asked about the difference between Ireland and France, which invites you to draw in various aspects of French culture because of the broad nature of this question. Concerning French cuisine, you would name some of the foods commonly eaten in Ireland, like mash, bacon and cabbage, pasta, and stew. These would then be contrasted with food eaten in France, such as couscous, cheese, cassoulet, and bouillabaisse. It is very beneficial to be able to describe these types of foods if you are writing about it, so it does not seem like you just have a list of learnt off French foods. In fact, if you are asked about French cuisine in the oral exam, the examiner might ask you to describe the type of French cuisine you first mention.
You could also be asked to write about France music. For example, the postcard question might state that you are going on a trip to France with your friend and you plan on going to 'la discothèque' which is the club and you might be asked to describe your favourite type of music that you want to hear in the club. Luckily, Irish music and French music types are similar, so there is not much to learn here but this gives the chance to name the different types of music styles in French here, like 'le hip hop,  la techno, le rap, le reggae, le rock.' To enhance your answer, you can even mention famous French songs and French artists which makes your answer stand out and shows your richness in French culture.
The listening part of the exam could be based on celebrating festivals in French. Thus, you would need to be able to know keywords for festivals in French. The first speaker could be talking about how they spent their Halloween and then the second speaker could come on later to talk about how they spent their Easter. If you don't know the words for these festivals, you could even get them mixed up by guessing. Even if you guess the right word, you could mix up the keywords associated with these holidays because it is possible for one speaker to talk about the French way of celebrating both festivals in alternating sentences and it would be up to you to know with sentences refers to a particular festival.
Gaining Insight about French Culture on Superprof
As a tutoring and academic website, Superprof has millions of tutors worldwide and numerous tutors are joining the website continuously. There are diverse tutors with different tutoring techniques, with a number of them living in France. Not every French teacher has actually been to France, so their knowledge of French culture is limited by what they read in textbooks or see on the internet, even the ones that have been to France have limited knowledge as they do not live there and they only know what most students would learn in the Junior and Leaving cert curriculums. The Superprof tutors that live in France, and speak French fluently, are immersed in French culture every day and each of them has a unique experience with French culture. They can refresh you with their knowledge of the Fresh language that even goes beyond music, theatre, and cuisine. As most students will have general notes about French culture, these tutors will give you information to make your exam stand out, that you can use in the oral and written exam. Gain insight from the tutors, which most students would not even know about when it comes to French culture.
Immerse yourself in French culture through Superprof tutors.
The platform that connects tutors and students