Leaving cert year is a stressful time and you will often hear that it is the most important exam that you will ever have to do. Upon hearing this debatable statement constantly, students do their best to secure as many points as they can possibly get. This involves examining every aspect of the subjects they will be sitting in the exam in order to identify their strengths and their weaknesses, which could even be done subconsciously. I know I was in this situation! The important thing is to improve on those weak points. The aural is the listening part of the exam and is often a weak point for many when it comes to language exams. It is arguable the hardest component of the Leaving Cert French exam. This is due to the varying pace of the speakers, the volume of the sound and translating the foreign words heard into English in a short amount of time.
Most Leaving cert students take Irish and French as their foreign language option. French is actually the most popular foreign language for the Leaving Cert, given that Irish is not considered a foreign language. Since so many studies take French as a subject, this increases the standard due to the bell curve system used in grading Leaving Cert exams, so it is important to try your best in every aspect. One of the many aspects is the aural and this article will focus on succeeding in the Leaving Cert French aural.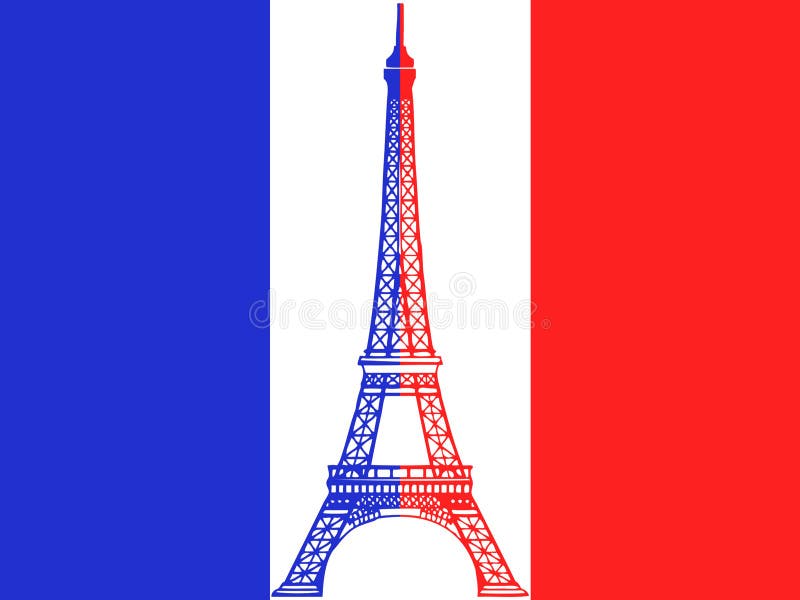 The best French tutors available
1st lesson free!
1st lesson free!
1st lesson free!
1st lesson free!
1st lesson free!
1st lesson free!
1st lesson free!
1st lesson free!
1st lesson free!
1st lesson free!
1st lesson free!
1st lesson free!
1st lesson free!
1st lesson free!
1st lesson free!
1st lesson free!
Why Study French?
French is a mellifluous language that rolls off the tongue quite nicely and is enticing to the ears. It is a very versatile language and is spoken in many countries. In Leaving Cert, when choosing subjects, students strive to choose the languages that they feel will be most useful to them, so they try to look ahead when picking their subjects. This is also applicable when choosing languages. As French is useful for many career paths and spoken worldwide, students opt to pick French because of its versatility. As a secondary school student approaching Leaving Cert and faced with a variety of subjects to take for the Leaving Cert Examinations, I knew I wanted to study a foreign language because a lot of courses in universities require Irish and a foreign language to be done at Leaving cert level. Thus, in picking French, I knew I would have multiple course options to choose from when filling out the CAO which is the list of Irish university courses to pursue at a higher institution or third level. This was an ideal option because I did not feel constrained by my course options when deciding what courses that I would like to pursue as a degree. In university, you can even take French as a minor subject with a major in a subject like business or law. Thus, a student could study Business Studies and French.
While the French aural is arguable harder than the written and the oral part, it is important to develop your aural French. For example, if you say something at an intermediate or beginner level of French, a native speaker may just about make out what you are trying to say. However, since you cannot control how they respond or the pace at which they respond, if they respond with fluency, you might not understand because of the speed of their response and the varying tones or even simply because of their dialect, which is why there are always ways for Leaving Cert students to develop their hearing of the French language. The State examiners do understand that students of varying levels and abilities of the language take the exam, so the Leaving Cert French aural exam is tailored to a general Irish audience.
How is the French Leaving Cert Exam Divided?
Fundamentally, there are three components to the French Leaving Certificate Exam, as well as the French Junior Certificate exam – the oral, the written and the aural, also known as the listening part. The Leaving Cert French oral exam is 25%, while the written part is 55% and the aural is 20%, which varies at Ordinary Level. This article will be focusing on the portion of the French exam that is one-fifth of the exam, namely being the aural exam, also referred to as the listening comprehension. Out of these three, the aural is the last one to be done. It is done on the day of the written exam. Generally, a ten-minute break is given after the written exam is finished and then Leaving Cert students do the aural part of the exam. Notably, the aural exam lasts for 40 minutes and is 80 marks. If you are taking the Leaving Cert French exam in English, then the answers must be translated from French to English and the same goes for Irish if you are taking the French exam in Irish. Full sentences do not have to be used.
The structure of the aural exam is that there are five sections. Section one is repeated three times. You will hear the whole section first, then the three segments in section one will be repeated with a pause between each segment, then you will hear the whole section right through again. The same is applicable for section 2, 3 and 4, except that there are four segments in section 2, three segments within section 3, and four segments within section 4. In Section 5, there are three segments, however, you will hear each segment twice. To find out how the French curriculum is laid out in order to incorporate the aural portion of the exam, read the article about a guide to Leaving Cert French. It will guide you in the various areas of Leaving Cert French, further outlining the topics that are covered in the exam.
The best French tutors available
1st lesson free!
1st lesson free!
1st lesson free!
1st lesson free!
1st lesson free!
1st lesson free!
1st lesson free!
1st lesson free!
1st lesson free!
1st lesson free!
1st lesson free!
1st lesson free!
1st lesson free!
1st lesson free!
1st lesson free!
1st lesson free!
What Topics are Covered in the French Leaving Cert Aural?
The aural is people talking, so they could be describing their friend or school, it could be an interview, a conversation between people, the weather or even a news segment. In particular, Section five is generally a piece of news. Since the aural is so broad, a wide range of topics like French culture is mentioned. It is like walking past two people talking, they could discuss a variety of issues within that one conversation so it is best to practice listening comprehensions from past papers to familiarise yourself with the vocabulary, conversations and descriptions that tend to come up. While Leaving Cert exams have repetitive questions, new things are not off-limits for the Leaving Cert French aural.
Advice on Succeeding in the Leaving Cert French Aural
According to the marking scheme for the Leaving Cert French aural, penalties are applied for giving excess information that invalidates the answer, so it is important not to give too much information that invalidates the answer. This leads to the most important advice of reading the questions carefully!!! Read the questions more than once. It could be a ''which of these is not'' question. If read incorrectly, you will likely give the opposite answer. You can even underline keywords in the questions and translate those keywords into French in order for you to listen out for that word that likely contains the answer. However, there is no point in the aural exam if you cannot hear what is being said, thus, sit near the device the aural is played from if you have hearing difficulties.
If you have heard a particular segment but still cannot figure out what is being said, scribble down roughly what you think you heard at the side of the page and you can come back to it later instead of allowing that to prevent you from listening to subsequent parts. Significantly, the segments are repeated for a reason. Even if you think all the answers are correct, listen again to verify. There could be distractions like coughing but try to stay focused, ignore distractions! If you are zoned out for even one minute, that could be two answers said.
As a broad range of topics is covered in the aural, ensure you expand your vocabulary because new words do come up in the aural. It is beneficial to practice listening comprehensions from Leaving Cert past papers. This will familiarise you with common words that come up often like food names and the weather. Palpably, there is no use hearing the words if you do not know what they mean as you must answer in English/Irish. The day leading up to the exam, surround yourself with French so it breeds familiarity. For example, listen to French music before the aural and try to translate some of the words, watch a French movie with subtitles during your study break. My favourite French song during the Leaving Cert was Formidable by Stromae. You can also make use of online resources.
Practising for the French Aural on Superprof
Superprof has numerous tutors and many of them are native French speakers. It is important to familiarise yourself with French for the aural. You can even listen to the tutor speaking to you in French and translate what they say with their aid if you are stuck because effectively, you will need to do this in the aural. Coincidently, the topics they cover might end up appearing in your Leaving Cert French aural exam. While the pronunciation in the Leaving Cert French aural is tailored for a general Irish audience, there are so many French tutors on Superprof that you might actually find someone that speaks similarly to the speakers on the listening comprehension. It is a good idea to be used to the different French accents, especially if you plan on pursuing a career using French as a subject after the Leaving Cert year.
Listen to a French tutor speak the 'language of love' on Superprof!
The platform that connects tutors and students